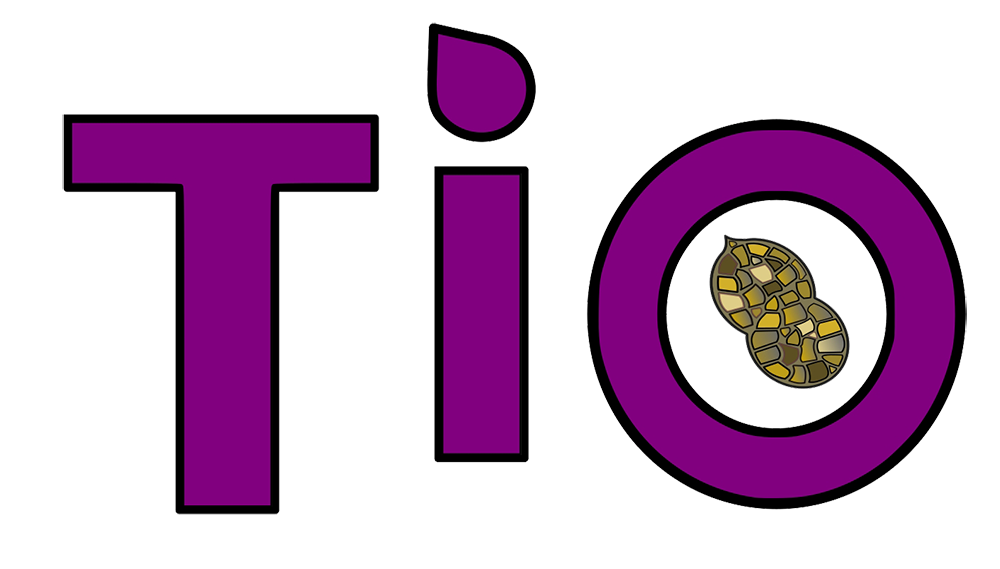 TIO FOOD THERAPIES
Food allergy reimagined™
Introducing Food Oral Immunotherapy (OIT)
by TIO Food Therapies, PLLC
Food Allergy Reimagined™
Live without boundries, and gain the freedom you deserve with TIO's food oral immunotherapy (OIT) program.
Results You Can Believe In
Can you imagine? Eating worry-free is now a reality. Over 94% patients will successfully regain their ability to freely eat the foods they previously had life-threatening reactions to through our program.
Do you or a loved one suffer from food allergies?
If you found your way to our site, we know you already understand the impact of life-threatening food allergy. IgE-mediated reactions to foods like peanuts, tree nuts, milk, wheat, soy, egg, shellfish and others are becoming increasingly common. The fear of exposure, anaphylaxis and death are real. We understand. Whether it's one food allergy or many…no matter how severe your reactions may have been, we can help.
We can change your life.
Welcome to TIO Food Therapies.
Dear Prospective Patient and Family, Since the beginning of modern-day allergy and clinical immunology, food allergies have plagued both patients and providers. We, as allergists, patients and parents of those affected by food allergy, have been so unsatisfied with...
read more
Frequently Asked Questions
Learn How it Works!
I had a severe systemic allergic reaction (anaphylaxis). Is OIT a treatment option for me?
Yes! Despite what you may have heard, our treatment protocols work no matter how severe you or your child's food allergy reaction may have been been. Even in cases of life-threatening anaphylaxis, OIT will work for you. No matter how "high" or "allergic" your allergy blood testing may suggest you/your child is, OIT is a still treatment option. Schedule an appointment to learn more!
What is the goal of the TIO Food OIT Program?
The goal of our OIT Program is patient driven. Do you want to be safe from accidental exposure? Do you want to go all the way up to "free eating" these foods? No matter what your goal is, we can help you attain your goal, and customize a treatment regimen that will meet you or your child's needs.
How does TIO FOOD Therapies' OIT program work?
Generally, there is a Pre-OIT Visit that takes a few hours to complete. During this general intake, we will review all aspects of the Program and verify suitability for participation. The Day 1 Multi-dose OIT procedure will take about 4-6 hours. Exactly how we will proceed after the Day 1 Multi-dose regimen depends on each individual patient the their individual goals. If there are no problems during the escalation phase, most patients will be eating a full serving of food in 4-6 months. If the goal is to only improve safety from accidental exposure, the updosing to goal dose may be accomplished in only a few months. In between visits to our office, daily ingestion is required and weekly to biweekly visits to our office for updosing are mandatory. Daily therapy will continue after full serving is achieved and continue for 3-5 years with routine 6-month follow-ups. Eventually, a sustained unresponsiveness challenge may be pursued after which time, if successful, the patient may stop carrying self-injectable epinephrine and continue dietary intake of the food ad lib!
Your name is TIO Food "Therapies" - are there multiple types of food OIT or food allergy therapies available?
The field of food allergy is constantly evolving. As the field grows, new treatment options and adjuntive therapies (e.g. biologics) are becoming available. Each patient has an individualized treatment regimen. We are TIO Food Therapies, because we utilize these newest treatments and technologies to provide you with state-of-the art food allergy care.
How is the TIO food oral immunotherapy program billed and how much does it cost?
Families with members who suffer from food allergy spend on average $4000/year in direct costs, caring for their food allergic child/self. This number totally excludes the psychological and emotional "costs" of living with food allergy. While it may not be possible for all of our patients, our goal is to completely eliminate this never-ending financial and emotional burdon and provide our patients this life-changing treatment for LESS THAN THE COST OF BRACES. The exact cost of the Program will depend on your personalized therapy regimen and how many foods you are being treated for. We value your time, money and understand the dedication this labor-intensive process requires, both on the part of the patient/family and our staff. We strongly believe that no appropriate insurance/CPT code exists to cover food oral immunotherapy (OIT), as an elective and experimental procedure. Accordingly, we cannot bill your health insurance for our OIT Program. While we understand other offices performing similar services may offer to bill your health insurance, we strongly feel this is not appropriate at this time. Doing so could lead to non-coverage and back-balance billing to the patient. This could lead leave you with a huge medical bill that you would be responsible to cover out-of-pocket. Accordingly, we've set our fee schedules well-below what other providers are billing health insurance, in an attempt to make this program accessible all. If you were to average our fees over the life of the program, the cost of most patient visits will be on par with a typical insurance-mandated copayment or "copay" you are used to paying at every healthcare provider visit. Furthermore, any fees paid to us for our Program can be submitted to your HSA account for reimbursement. We hope with some financial planning and direct savings the financial burden will not be prohibitive. Our fee schedule is simple to follow and commonly requires a single, upfront "set-up" fee followed by a recurring, monthly membership fee that covers most* if not all Program-related services. Our "all-in" model includes all routine follow-ups, up-dosing visits, liquid-prepared OIT treatment doses and 24-hour telephone support throughout the build-up phase of our Program. Our easy-to-follow Financial Policy will be reviewed with you by your medical provider prior to enrolling in our OIT Program.
* Additional fees may apply for adjunctive therapies (e.g. biologics), lost or unscheduled OIT/supplies/medication preparation, and urgent, unscheduled after-hours in-office assessments, if applicable.
Does my child need to avoid exercise during the Program?
Exercise should be avoided for at least two hours after dosing and doses should not be given immediately following exercise. Exercise around the time of dosing increases the chance of a reaction. Exercise restriction applies to both escalation and maintenance dosing.
After the first day of therapy, can future dose increases be done outside the office?
No. At this time, all Program-related OIT updosing must be done in our offices under direct, provider observation. Despite this, there is no additional cost for these routine visits as they are covered by our monthly membership fee.
How often can the dose be increased (updosing)?
At this time, there must be a minimum of 7 days (7 doses given) between updosing visits, but patients may decide to go longer between dose increases if they so choose or if their clinical condition requires slower up-dosing titration. Daily dosing at home, in between routine visits, must be performed without fail.
How much of the allergenic food can/must my child eat during the maintenance phase of the oral immunotherapy process?
This daily maintenance dose will be clearly specified by your provider. In most cases, when free-eating is obtained, the food may be freely added to the diet after reaching the maintenance phase of OIT treatment (e.g. 8-12 peanuts per day or equivalent + additional desired foods).
What is the follow-up schedule when maintenance dosing is reached?
When the full dose has been reached, we typically perform an open food challenge. If this is passed, there is a typically a follow-up at 1 month and then every 6 months. Food-specific allergy labs may be drawn at 1-month follow-up and yearly on maintenance dosing.
Contact Us!
Please call us to learn more about our food oral immunotherapy program and to make an appointment.
Email Address
info@tiofoodtherapies.com
Visit US
2023 Vadalabene Drive
Suite 151
Maryville, IL 62062